With three facilities totaling nearly 70,000 sq. ft., Gunslinger can handle all of your painting needs.
Gunslinger employs nearly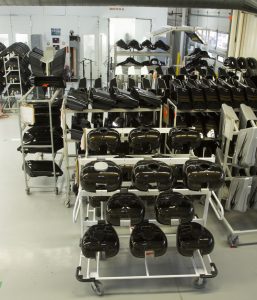 200 employees and runs paint production 24 hours a day, six days a week with three
full production shifts. We operate 12 paint booths and are able to paint more than 1,000 items in a 24 hours period.
Currently, more than 4,500 painted parts leave our facility each week.