Gunslinger Customs Adds Tribologix to Its Business Portfolio
Tier One Custom Paint Supplier Acquires Leading Edge Coating Company
Golden, Colorado: Gunslinger Customs, the market leading custom paint manufacturer, announced today the
acquisition of Tribologix Inc. and strengthens its selection of services.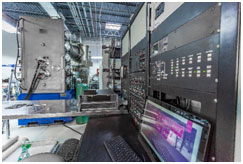 Nearly one-third of all usable energy is lost to friction. This is what makes Tribologix a valuable partner to numerous
industries where conventional lubrications do not work. Tribologix specializes
in the reduction of friction and wear through high-tech, thin film coatings,
advanced lubrication and extensive testing. They have become the trusted
name in surface engineering and specialize in extreme environment
applications. This acquisition will not only help Tribologix continue to serve as
a highly regarded coating and tribology expert, but will allow Triboloigix to
conquer unknown territories that might have otherwise been unreachable
due to the company's size and capacity.
"Our opportunity repertoire is diverse, but as a seven-person shop, we were
hitting our own limitations," said Tribologix Owner Andras L Korenyi-Both. "Because we serve industries that cannot fail,
we needed a strong partnership backing (like Gunslinger) to take us to the next level," adding Korenvi-Both.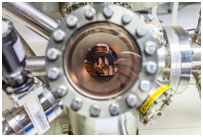 Despite being considered a small operation, Tribologix has worked with several wellknown,
high-powered clients including the U.S. Air Force and NASA. Tribologix was
responsible for enhancing specialty gears on the Mars Science Lab Rover. The
company is also known for being the sole sourced surface engineering experts for
many mission critical applications and has earned several space flight approvals.
One of Tribologix's smart coating technologies, i-Kote, is a self-healing adaptive solid
film lubricant coating that holds the world's record for the lowest coefficient of
friction material (0.025) measured directly in space.
Gunslinger and Tribologix share core values and will significantly enhance the service offerings to the market, ensuring
quality is kept at the heart of their comprehensive range of solutions. Gunslinger's six-sigma, factory reproduction
processes, cutting-edge artwork and coating techniques are considered some of the best in the industry. Gunslinger
plans on transferring this knowledge and expertise to Tribologix to move them in the direction of large-scale production.
"As a tier-one supplier, Gunslinger has a lot to offer in terms of diversity in the industry," said Gunslinger Owner, Dave
Call. "With our lean process manufacturing and rigorous quality operations expertise, we can aid in the continued
success and future growth for Tribologix," added Call.
Tribologix will remain under its nationally-known identity but will now be part of the wider Gunslinger Customs group of
companies.